In the past there were twelve farms. Now it is the most populated village of Val di Fiemme. Predazzo is known to be the "Geological garden of the Alps" thanks to the highest concentration of geological varieties in the world. In the main and central square, you can visit the Geological Museum of the Dolomites to admire an extraordinary collection of minerals and fossils, but also scientific literature about the formation of the Dolomites. Walking along the geological path of Doss Capèl, between Passo Feudo and Alpe di Pampeago (2.000-2.200 mt. asl.), you can notice sea-beds and beaches, shells and star fish dating back to the era before the appearance of dinosaurs; then lava, ashes and lapilli originated by the ancient volcano of Predazzo.

In the old town centre, dominated by the neo-Gothic church dedicated to the saints Filippo and Giacomo (built in 1870), there are still many ancient houses and buildings – some are decorated with frescoes. The oldest church of Predazzo is S. Nicolò Church, built in the Sixteenth century.

One of the flat walks around the village is very suggestive and reaches the gorge of Sottosassa, where you can stare at the little waterfalls of the water stream Travignolo, flowing under the porphyry walls equipped for climbing.
Predazzo is an important four-season resort, thanks to the swimming-pool and the ski lifts of the ski-areas Ski Centre Latemar, Bellamonte-Alpe Lusia. Besides being crossed by the ski track of Marcialonga, Predazzo is the headquarters of the "flying athletes", who usually work out at the Ski Jumping Stadium, that hosted three editions of the Nordic World Ski Championships (1991, 2003, 2013).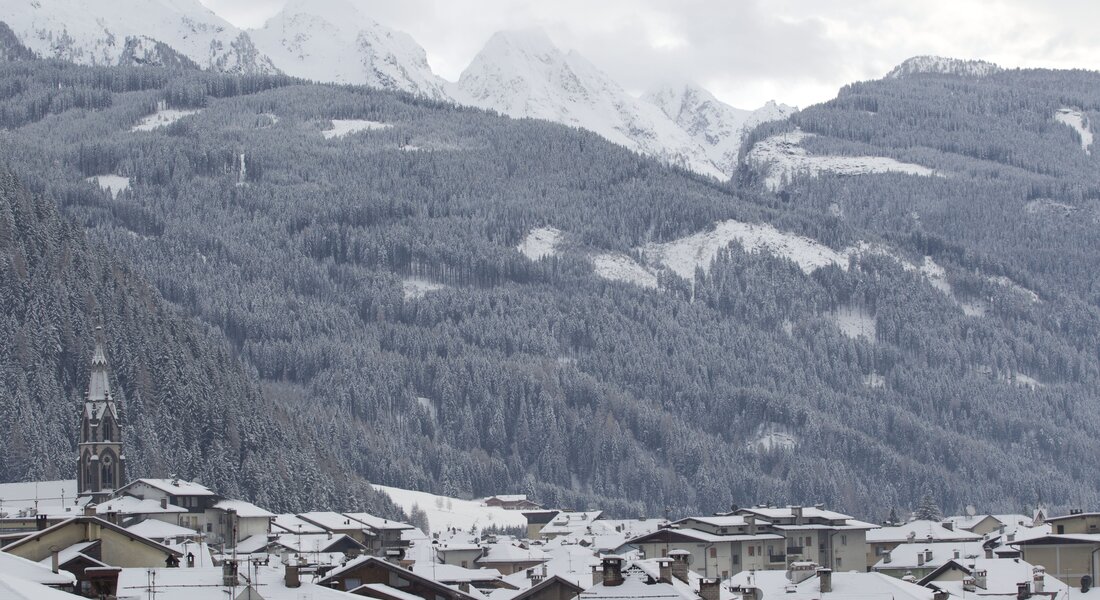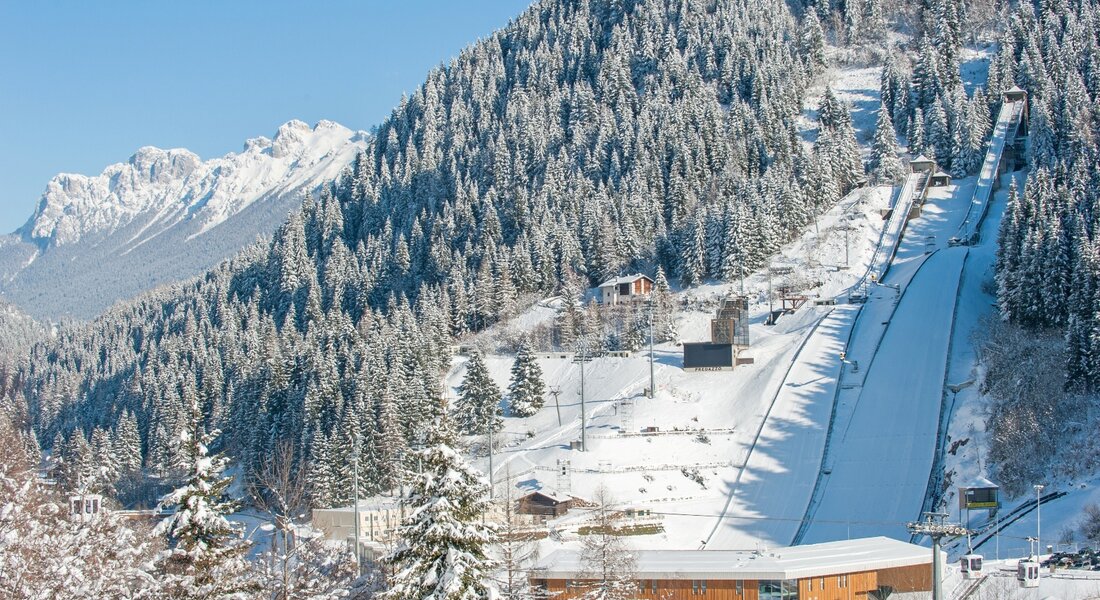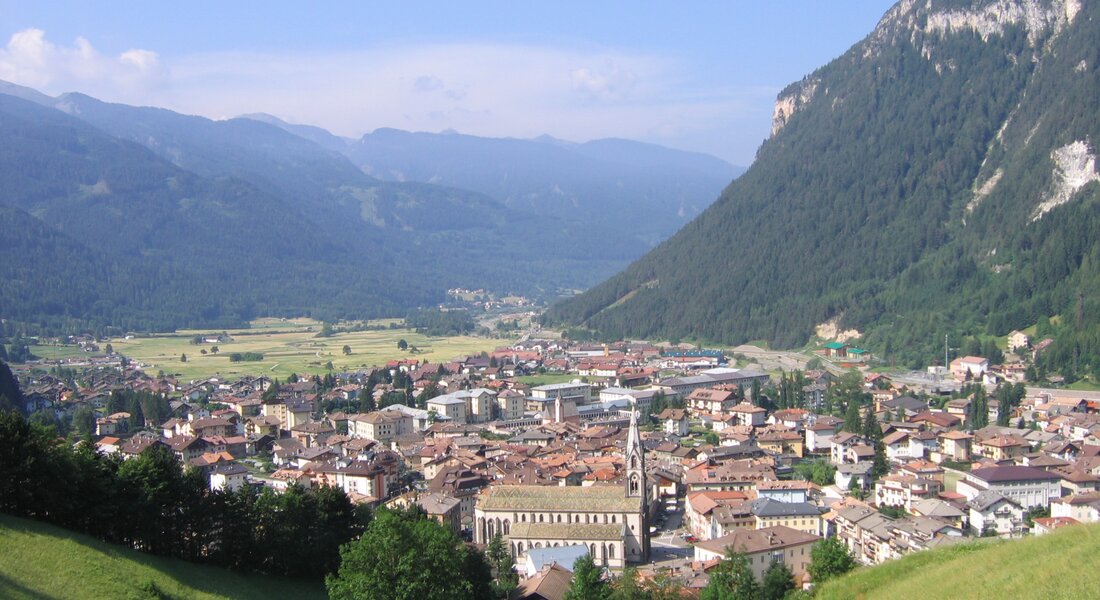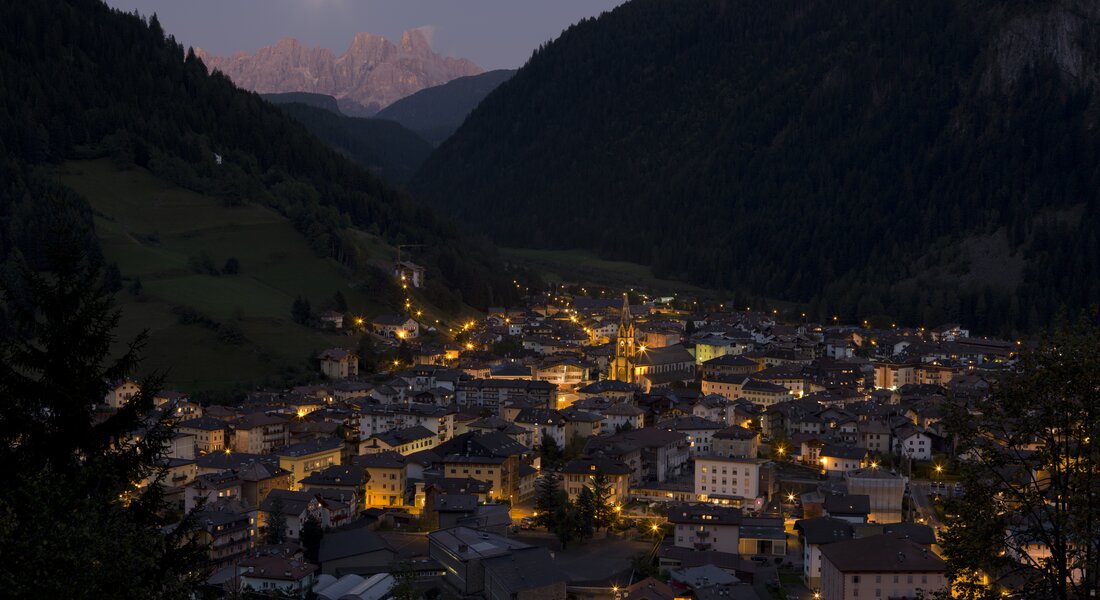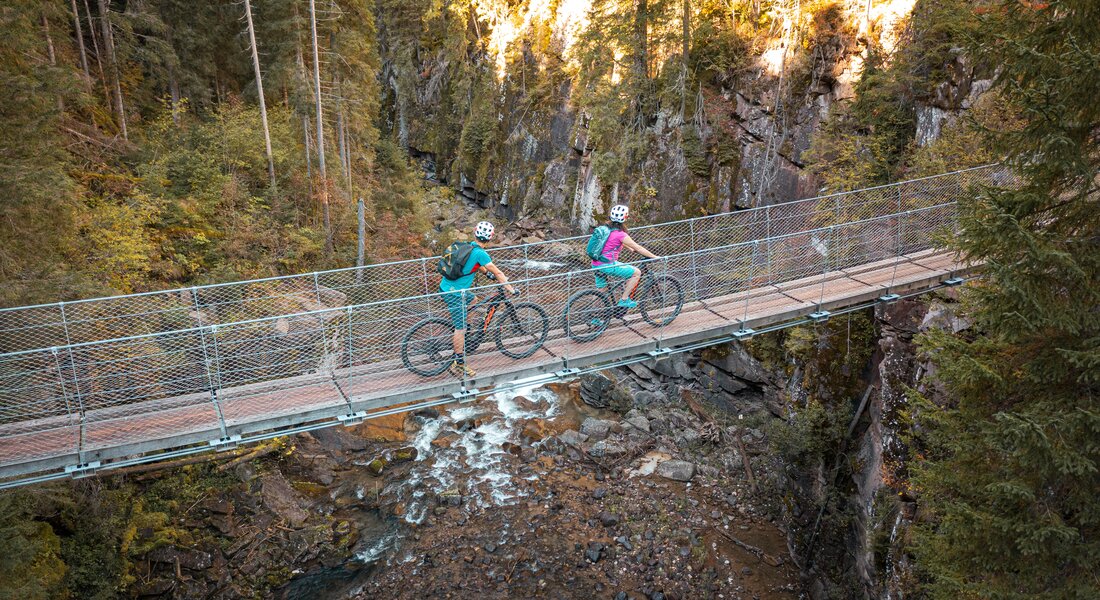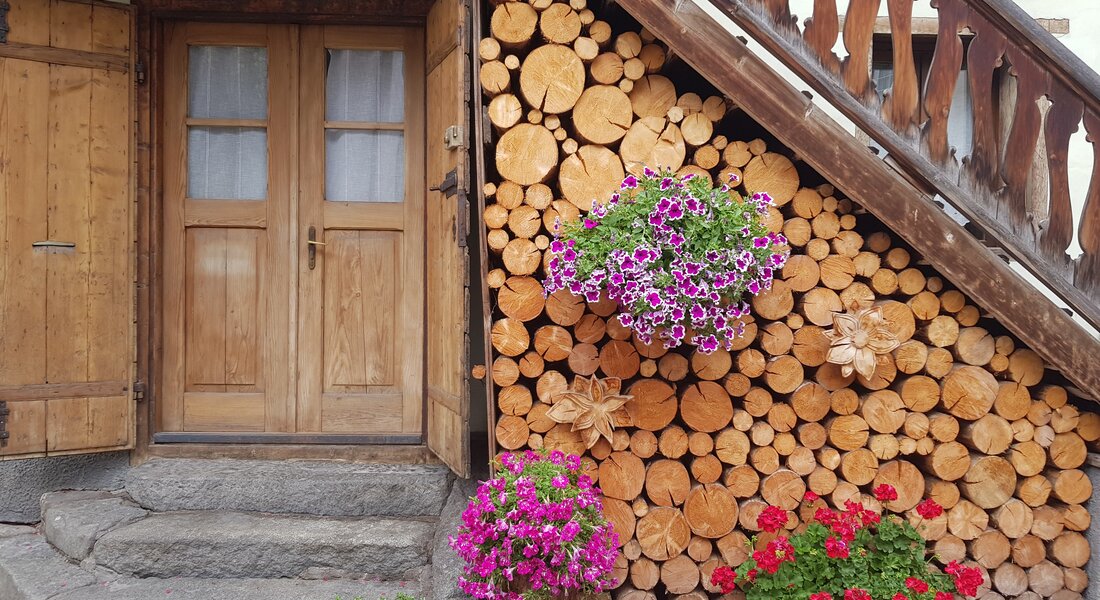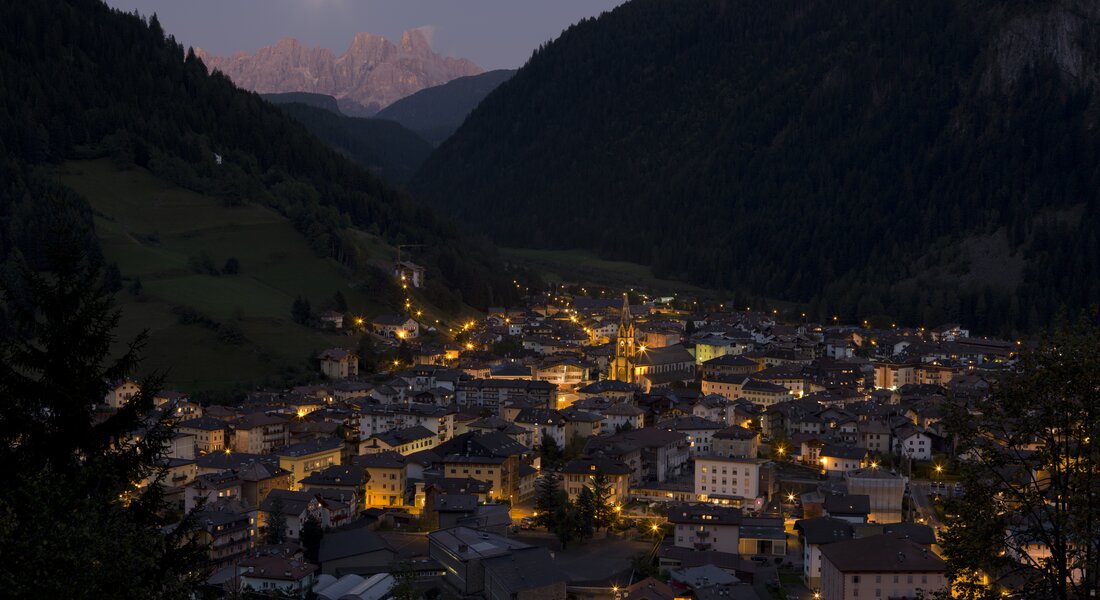 Bellamonte
Bellamonte, hamlet of Predazzo, was considered "the mount of hay" of Val di Fiemme. Nowadays it is a renowned resort thanks to both the typical mountain huts at the foot of the mountain chain of Lagorai, and for the breathtaking sunsets that inflame the marvellous mountains Pale di San Martino. One of the right places to visit in Bellamonte is the incredible collection of tools and objects that farmers used in the past – the ancient log cabin hosting Granpa Gustavo's Museum.
The ski lifts Bellamonte-Alpe Lusia caress the borders of the Natural Park Paneveggio-Pale di San Martino, famous for the forests of spruces, the "resonance tree" used to manufacture the soundboards of musical instruments.
In the nearby hamlet of Paneveggio, you can learn many interesting things at the Visitor's Centre of the Park, then say hello to deer in their reservation, walk along the botanical path, cross a transparent bridge and a suspension bridge. The closest routes of the Park, if compared to Predazzo, are to Forte Dossaccio and Colbricon, known for the two little lakes which are perfectly embedded between rows of rhododendrons.