Val di Cembra is a valley located in Trentino, characterized by terraced vineyards, bordered and supported by more than 708km of dry stone walls, and unspoiled nature, thus offering a fascinating combination of natural beauty and cultural traditions. The valley is famous for the production of fine wines, especially the famous Müller Thurgau. The favorable climate and fertile soil contribute to the cultivation of high-quality grapes, which are used to create renowned and refined wines.
In the valley there are many villages, towns and hamlets, each with its own unique history and charm, ideal for those wishing to explore an authentic area:
Albiano (Barco di Sopra, Barco di Sotto)
Altavalle (Faver, Grauno, Grumes, Ponciach, Valda)
Cembra-Lisignago (Cembra, Fadana, Lisignago)
Giovo (Verla, Ceola, Masen, Mosana, Palù, Serci, Valternigo, Ville)
Lona-Lases (Casara, Lases, Lona, Piazzole, Sottolona)
Sover (Facendi, Montalto, Montesover, Piazzoli, Piscine, Settefontane, Slosseri, Sveseri)
Segonzano (Scancio, Caloneghi, Casal, Gaggio, Gresta, Luch, Parlo, Piazzo, Prà, Quaras, Sabion, Saletto, Sevignano, Stedro, Teaio, Valcava)
Hikers and nature lovers will find a variety of scenic trails winding through the surrounding vineyards, forests and mountains, offering opportunities for relaxation and adventure.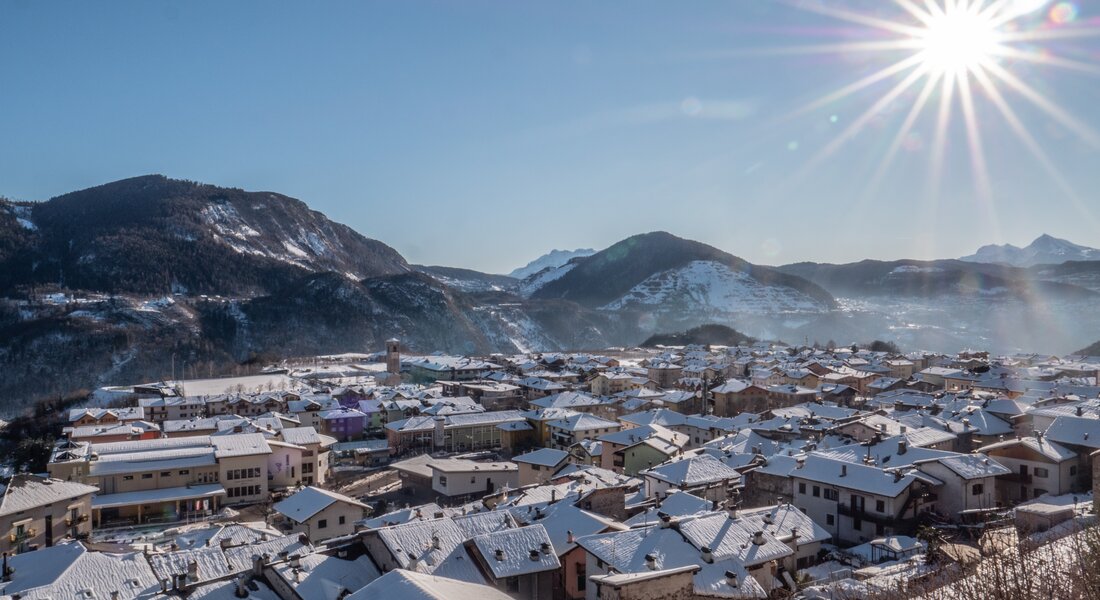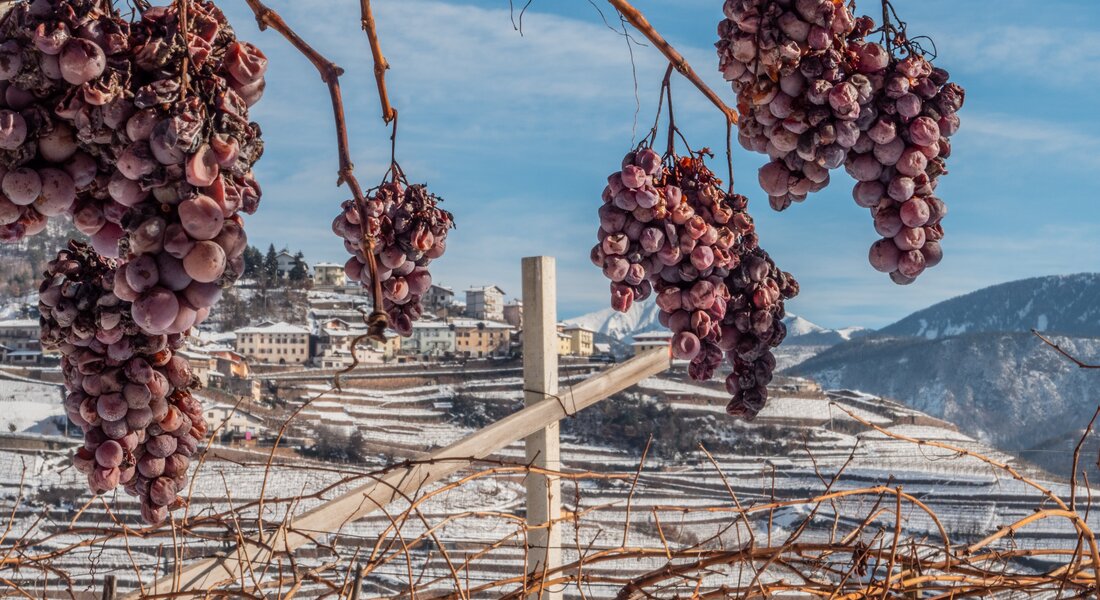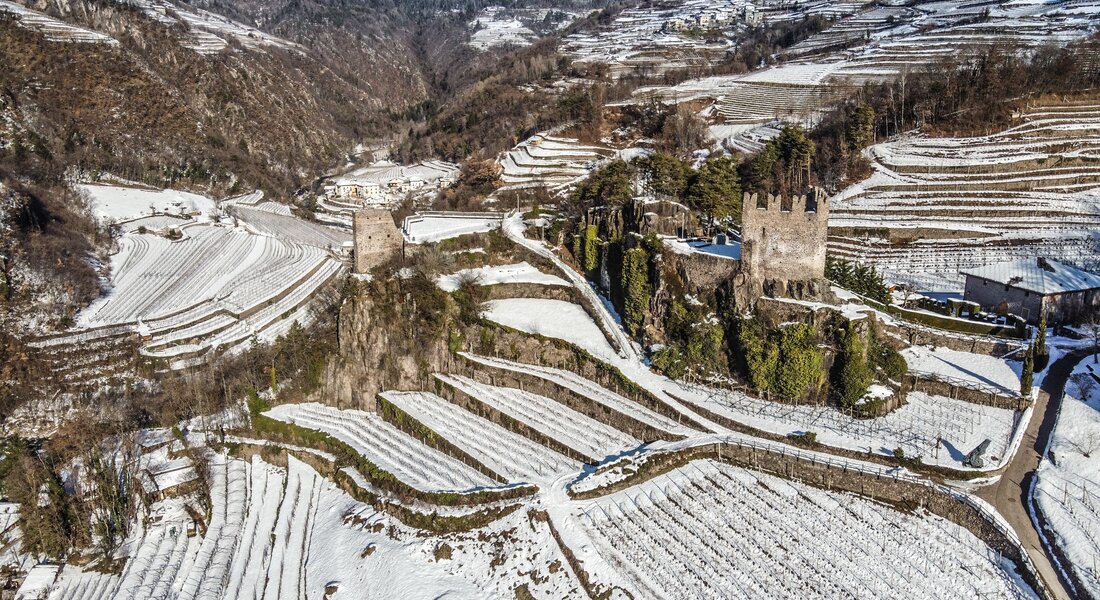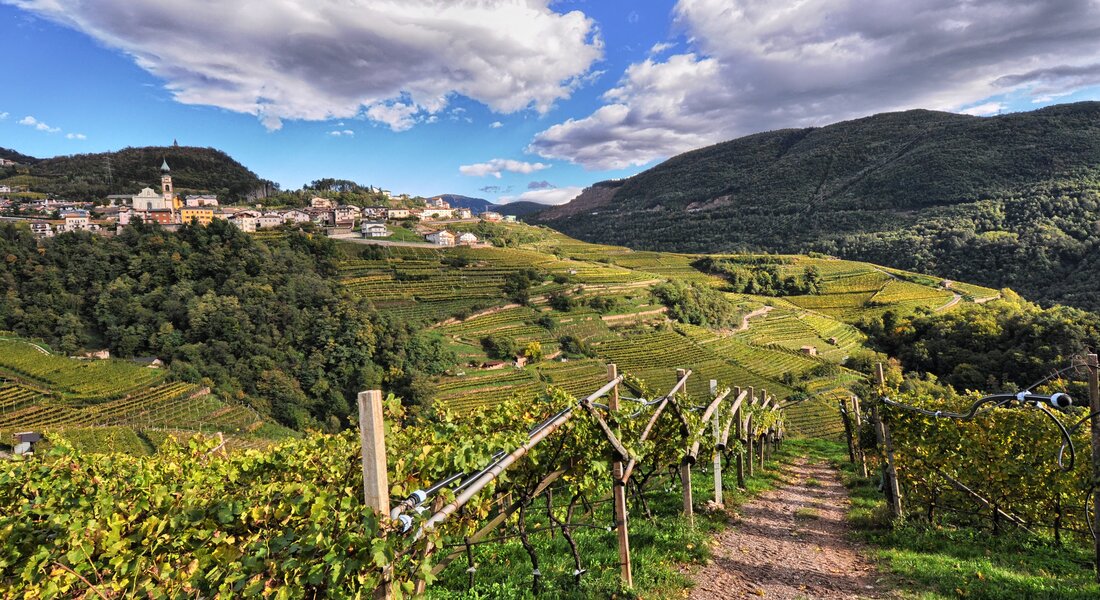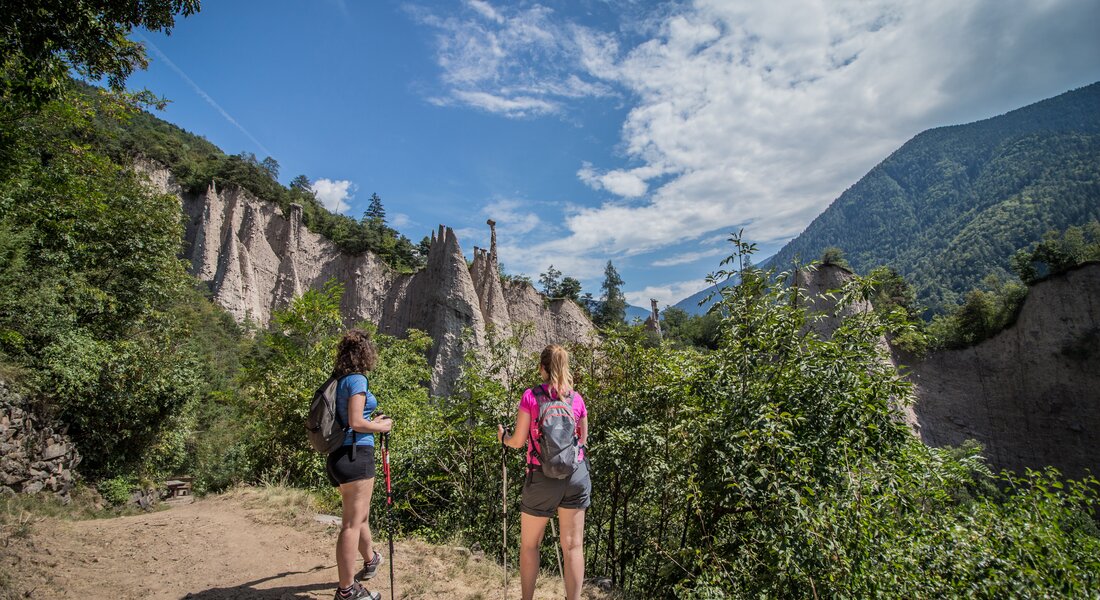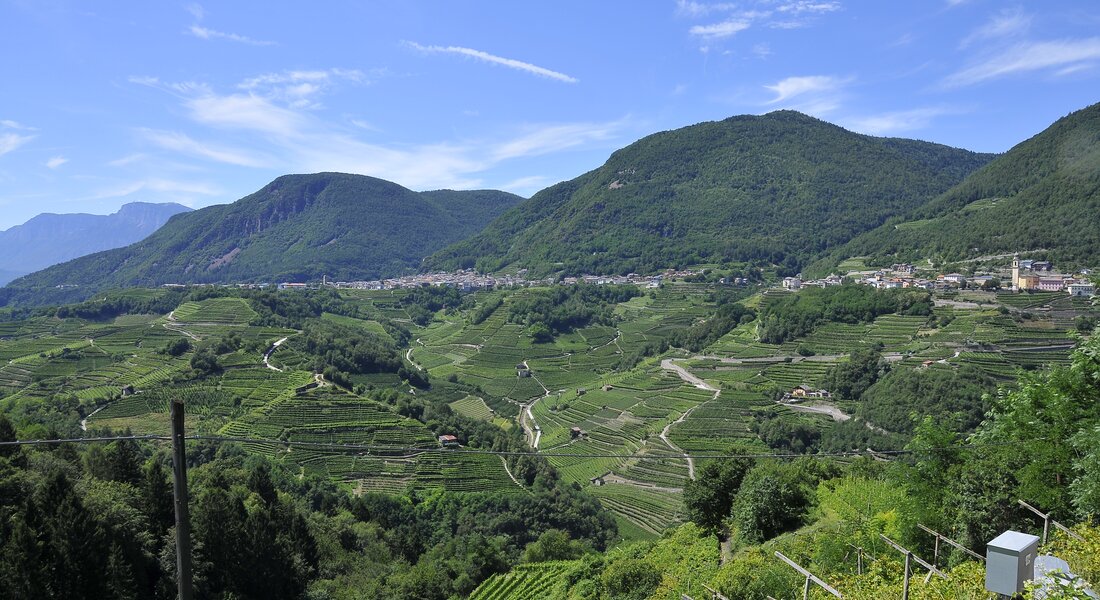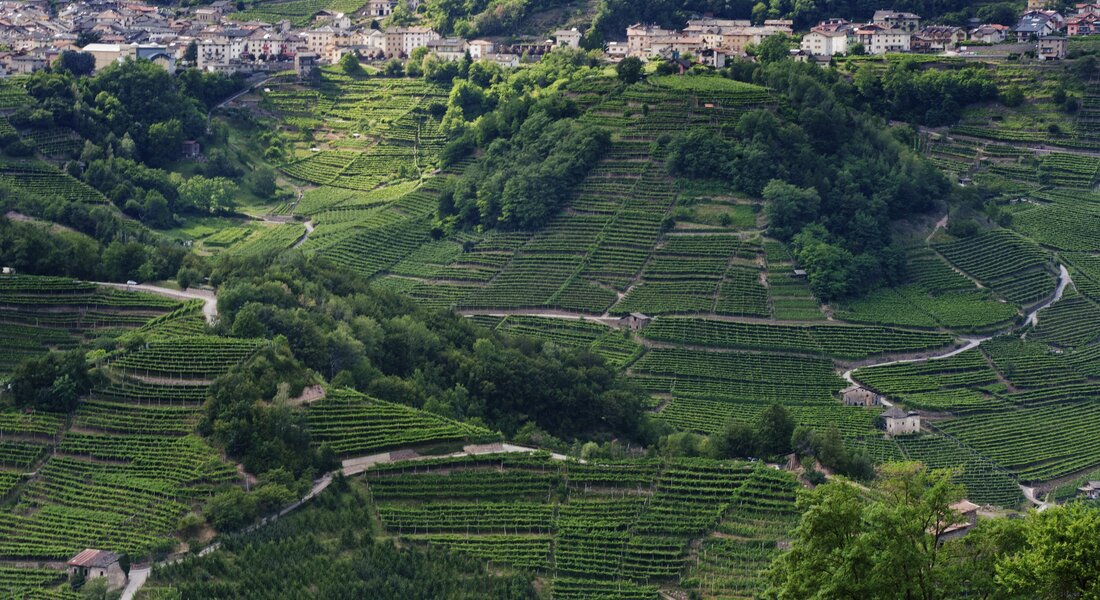 The terraced vineyards of Val di Cembra
Val di Cembra, carved out by the Avisio stream, presents itself in the upper part as a long balcony of forests and terraced vineyards, supported by dry stone walls.
This area is a member of the "World Alliance of Terraced Landscapes," has been a UNESCO intangible heritage site since 2018 for "the art of dry stone walls," a recognition awarded to eight European countries (Italy, Cyprus, Croatia, France, Greece, Slovenia, Spain and Switzerland) and was recently named "Historic Rural Landscape of Italy" by the Ministry of Agriculture, Food and Forestry.
In fact, the signing of the decree by Minister Bellanova sanctioning the inclusion of the Cembra Valley Terraced Viticulture in the National Register of Historic Rural Landscapes is dated October 10, 2020. An important achievement, the result of work that began in 2011 and also led to the establishment, in 2019, of the VIVACE (acronym for Viticulture Valle di Cembra) committee, made up of public bodies, representatives of production realities and local associations united in the mission of enhancing the territory. Among the next goals is also the GIAHS (Globally Important Agricultural Heritage System, promoted by FAO) recognition in order to certify the territorial value at the international level.