In Val di Fiemme, with only one ski pass, you can ski in 5 ski areas that caress the Latemar mountains and the peaks of Pale di San Martino, which have been declared UNESCO World Heritage Sites. Down the slopes, you can pass near the Natural Park of Paneveggio Pale di San Martino, where deer, roe deer and foxes live.

The 150 km of cross-country tracks, which have already hosted three Nordic World Ski Championships, are also suitable for newbies or less expert skiers and will guide you to magnificent glimpses of nature. In the valley, you can ski in two innovative cross-country stadiums: the one in Lago di Tesero, illuminated by night, or at Passo Lavazé-Oclini, at an altitude of 1,800 m.

In the woods of Fiemme, there are plenty of trails covered with snow. Wear a pair of snowshoes and silently follow the footprints of animals, or bring your Nordic walking poles to burn up calories without much effort while having a great time together with your family and friends.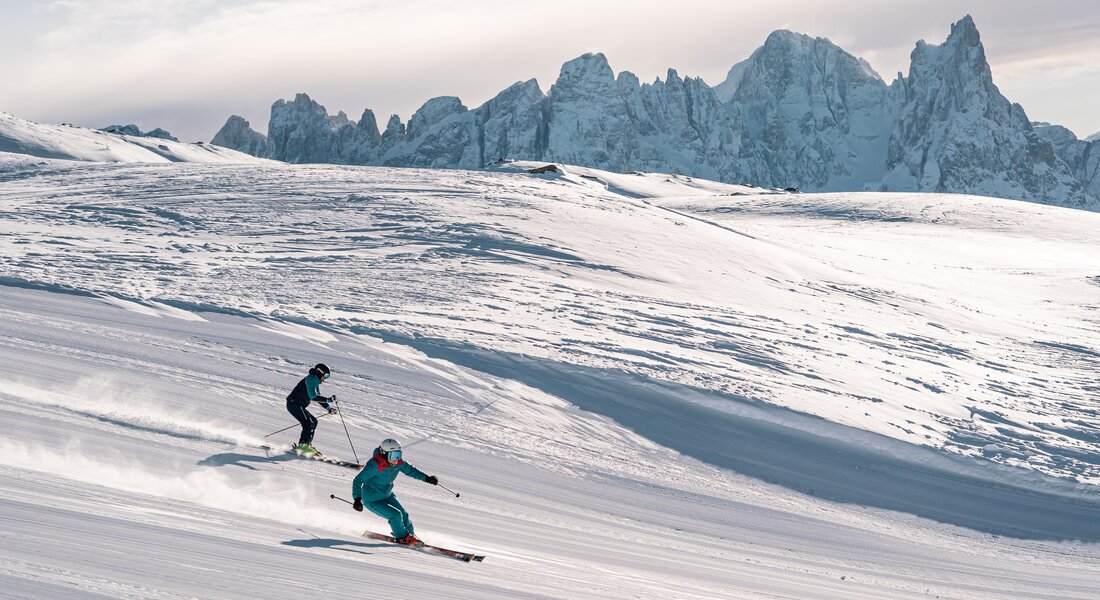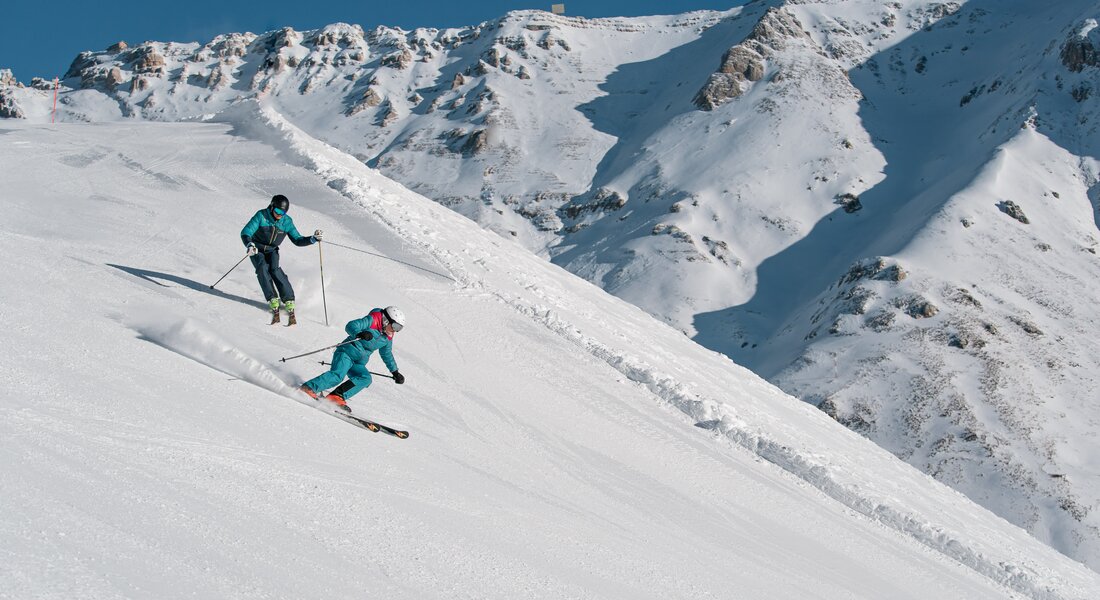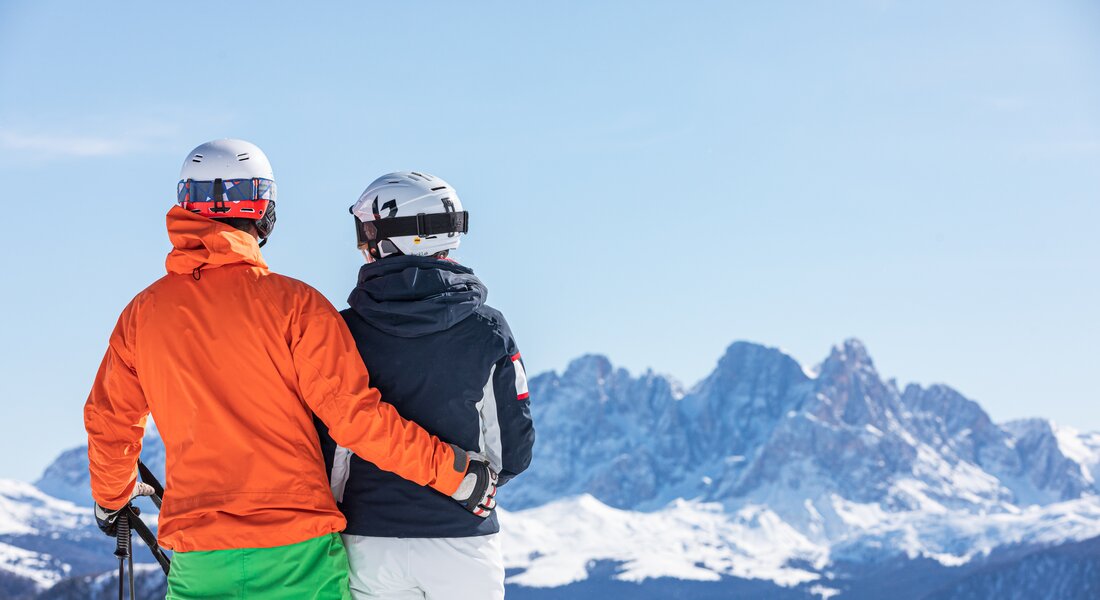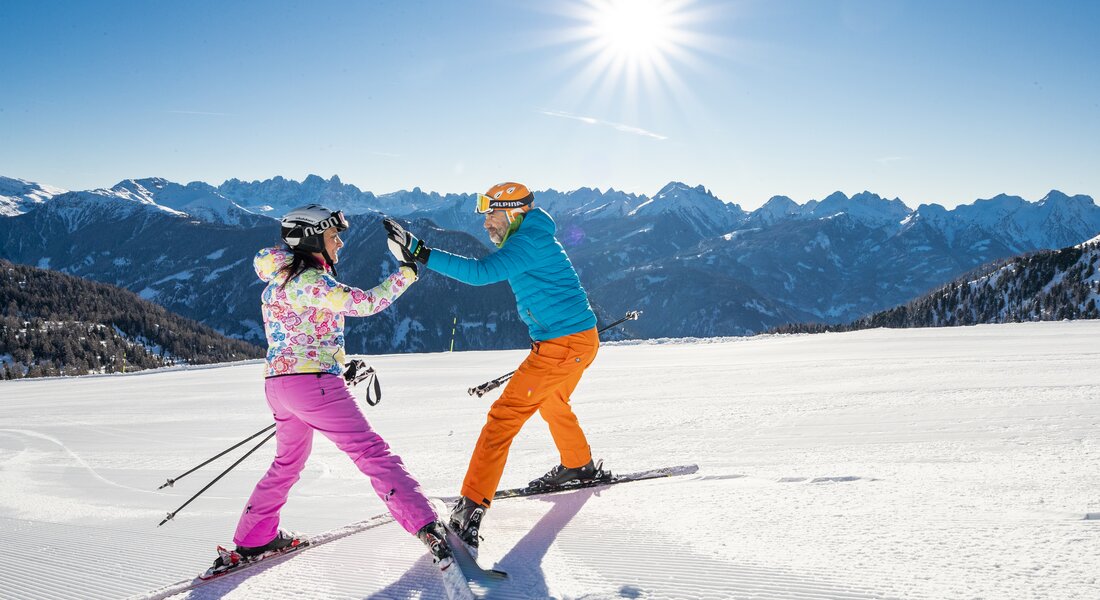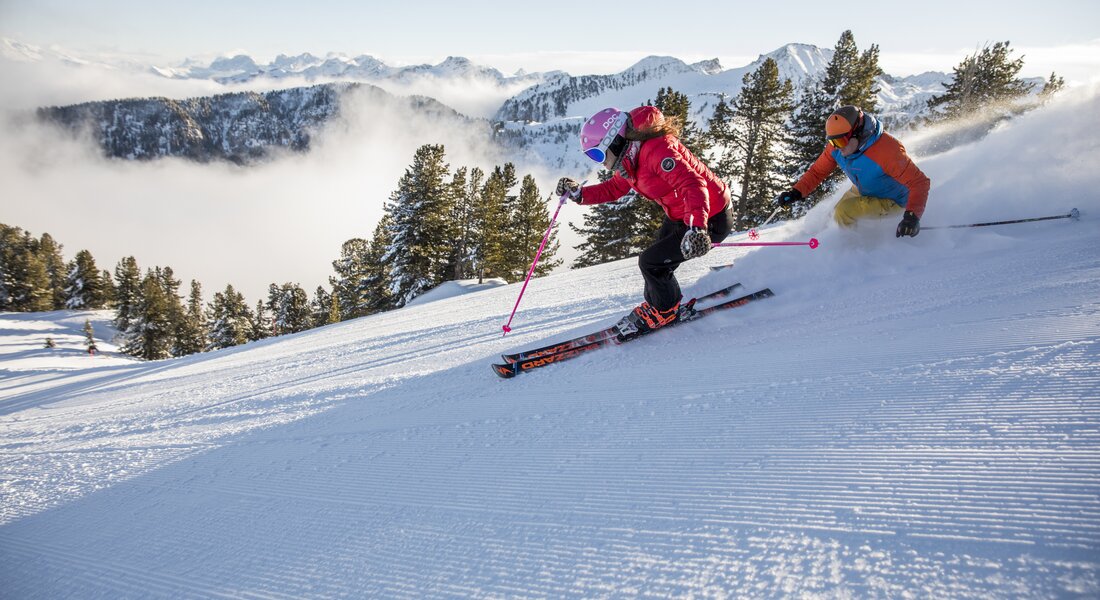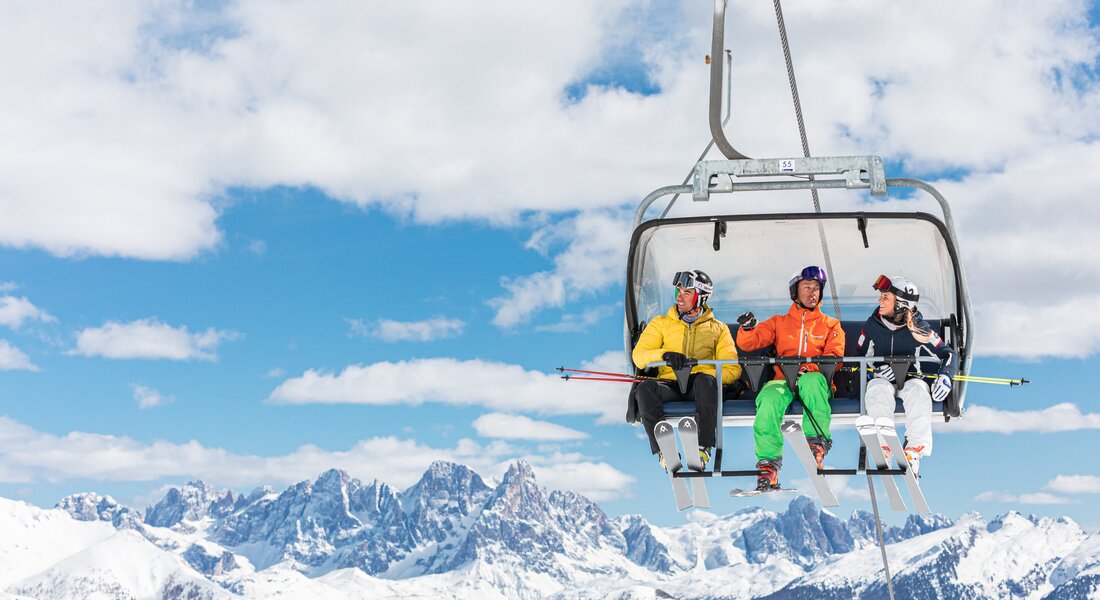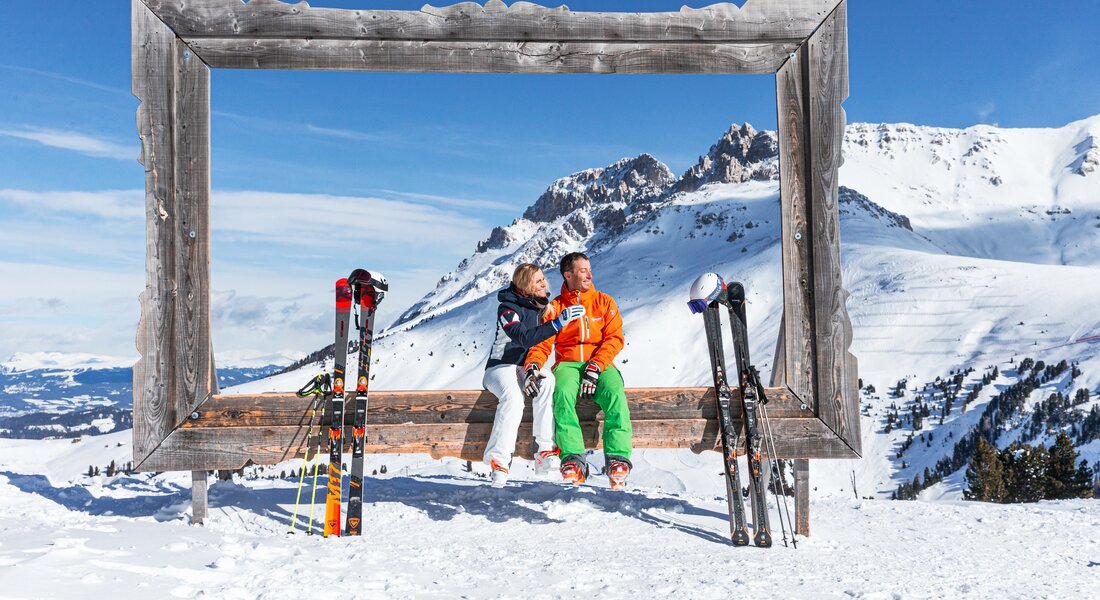 Open new sceneries, discover our ski areas and mountain huts
The charme of practising alpine skiing in Val di Fiemme includes more than 110 km of slopes, 120 ski instructors, 50 latest generation lift facilities and a ski-bus service. Thanks to an advanced snow-making system, snow and skiing are guaranteed from November to late April; all slopes are reachable from any place in the valley via fast and latest generation lift facilities. The skipass Fiemme Obereggen covers 5 ski areas:
ALPE CERMIS, with access from Cavalese. The area offers 27 km of ski slopes, with the 7.5km Olimpia track, and for children, the Cermislandia park. Discover more!
SKI CENTER LATEMAR, with access from Predazzo, Pampeago and Obereggen. This ski area offers 18 ski lifts, more than 50 km tracks, a snowpark and Alpine Coaster Gardoné, a sled on a monorail. Discover more!
ALPE LUSIA, with access from Bellamonte-Castelir or Moena (Val di Fassa). This areas offers 25 km of slopes, a snowparl and boarder-cross, the sledge slope Frainus and the walking beaten path to Malga Bocche, to enjoy the fantastic views between the Pale di San Martino and the Lagorai chain. Discover more!
PASSO ROLLE. 15 km of slopes near the Pale di San Martino. Discover more!
OCLINI. On the slopes of the White Horn and the Black Horn, there are five lifts and a snowpark. The area offers also 80 km of cross country skiing slopes. Discover more!
All the areas pay particular attention to the needs of young skiers, who want to learn to ski while playing: there you can find colourful Kindergartens, snow parks and ski slopes for beginners. The Dolomites are also well known for its sunny weather. An average of 8 days out of 10, skiers have sunshine.
This sunny valley of Trentino deeply loves night life. Here you can ski under the stars on the slope Olimpia 3 at Alpe Cermis (from 19.30 to 22.30) and on the slope of Obereggen at Ski Center Latemar (from 19.00 to 22.00). Skiing at night is also the best opportunity to have dinner in a mountain hut and ski back to the lifts departure.
Ski map
Skiing in the fifth largest ski area in Trentino? An absolute must! Discover all the ski slopes in the Val di Fiemme Obereggen ski area by checking out the interactive map and download the slope map.