Val di Fiemme is crossed by the Cycle Route of the Dolomites which goes on to Val di Fassa through meadows, streams and mountain huts.
With just a 600m height difference, you can ride for almost 50 km, from Molina di Fiemme to Canazei.
Moreover, from the last week of June until middle September, it's possible to use the Fiemme Fassa Bike Express shuttle bus on your way back to avoid the ascent.
The cycle route is suitable for families with kids and cyclists who want to warm up before facing a steep ride on the Dolomites passes. From the path start road tours that reach the Natural Park of Paneveggio or the four Dolomites passes of Sellaronda.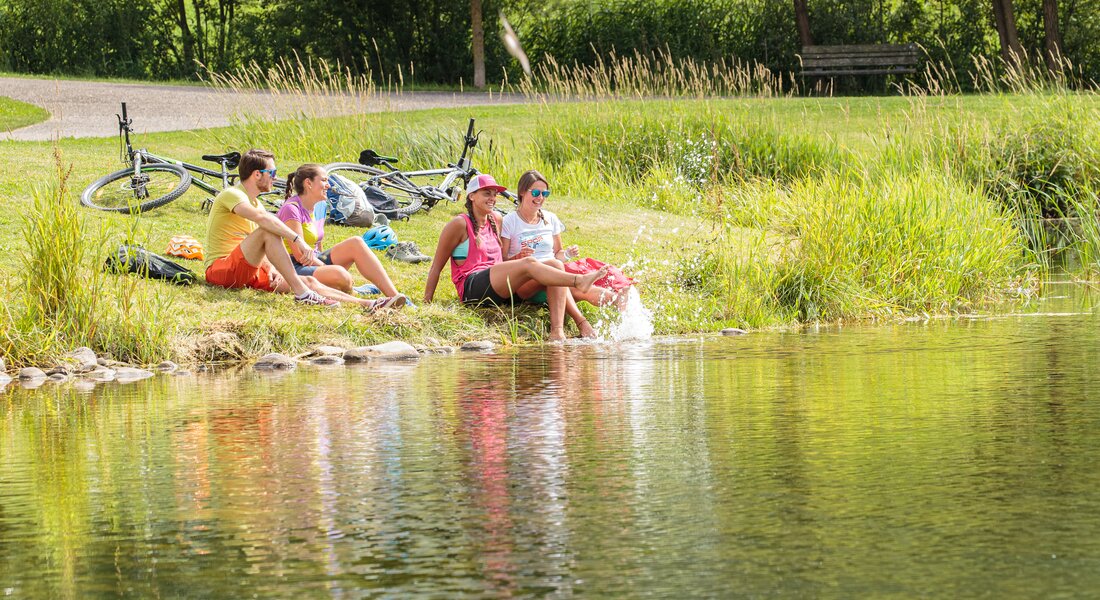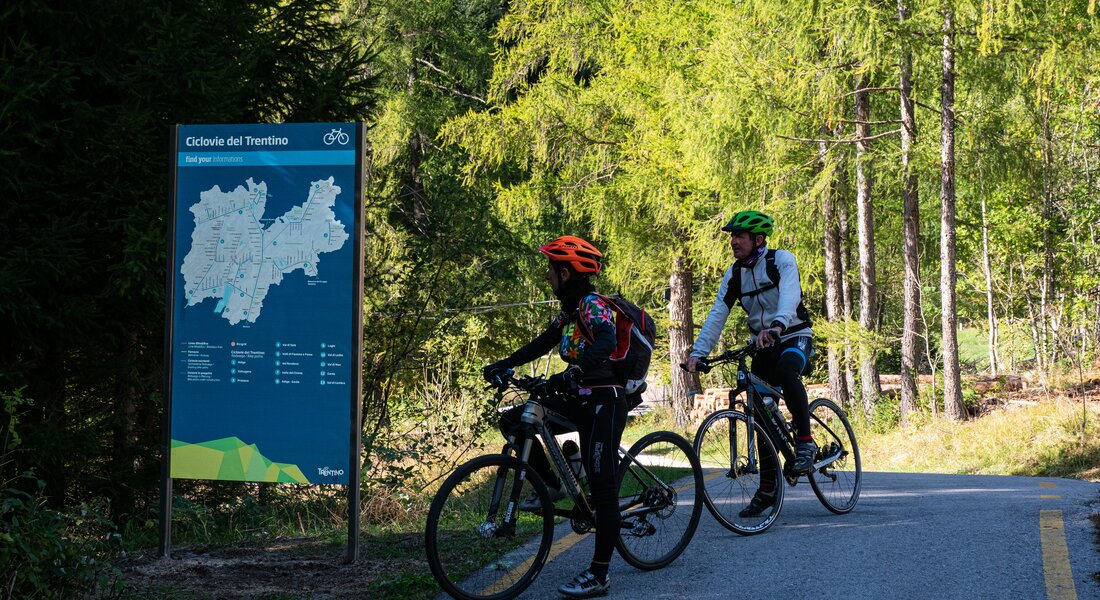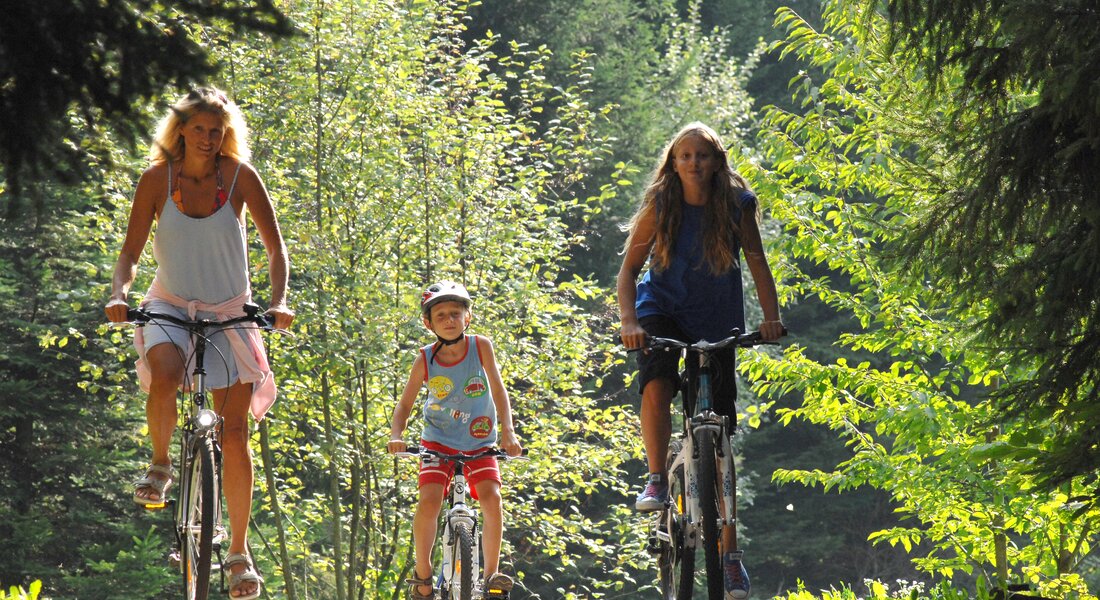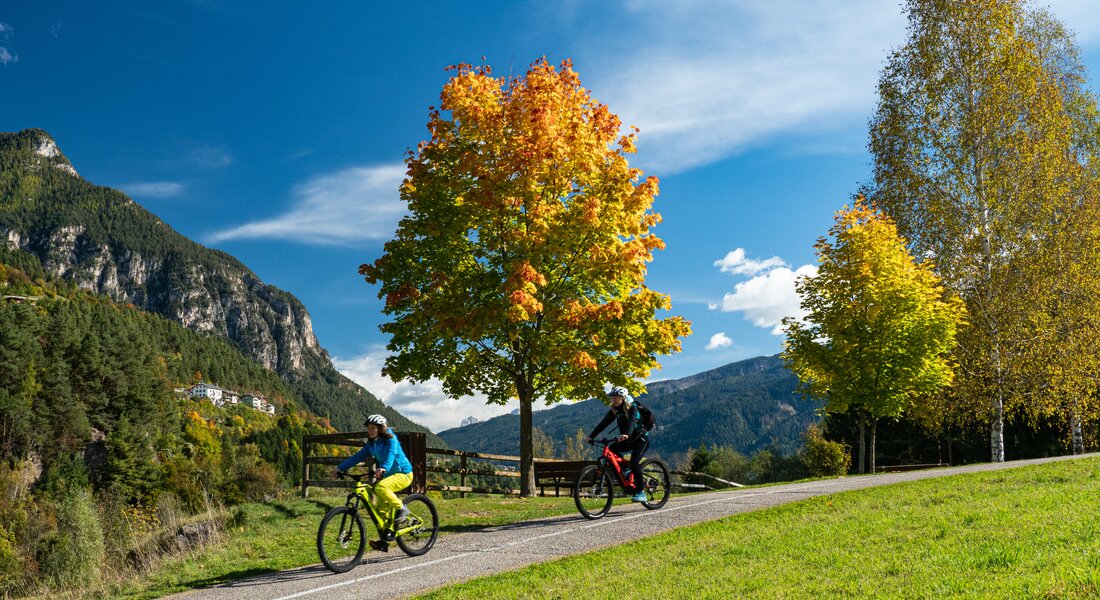 When the bike path wears rings.
Along the Dolomites Trail, the new Easy Bike Rings wear the colors of the Olympic rings.
The Cycle Route of the Dolomites in Val di Fiemme wears rings. They are new loop rides, with little elevation gain, that invite you to explore small villages, streams and farms by bike.
The Easy Bike Rings, signposted along the bike path, intersect with each other, offering the cyclist the freedom to ride a single loop, then return to the starting point, or to take a longer tour by exploring one loop after another. These loops are almost all paved and do not have steep inclines.
Looking at the map of the bike path, we discover that there are five of these loops and that they are painted in the colors of Olympic circles. That's right, the anticipation in Val di Fiemme for the Milano-Cortina 2026 Winter Olympic Games has had its first effects...inspiring new designs intended for cyclists.