CASTELLO DI FIEMME
Castello di Fiemme is a typical village of ancient construction, situated in a cosy, large and sunny hollow surrounded by meadows and fields. The climate is dry and wholesome: in this place, the lowest quantity of annual precipitations in the whole valley is recorded. The name "Castello" derives from the ancient manor built on the rocky hill of the village. In 1296 the inhabitants of the valley plundered and burned the castle as a symbol of oppression. Nowadays, on top of the hill lies the parish church of S. Giorgio, built in the Nineteenth century.
In Castello, four medieval buildings known as "Roman houses" are a big attraction. In the tiny streets of the village, there are old country-noble and massive houses, with wooden outdoor staircases and sacred frescoes. In the surroundings, you can visit the Doss Zelòr, headquarters of a prehistoric fortified borough, where they discovered clay vases dating back to the Bronze Age and objects dating back to the second Iron Age.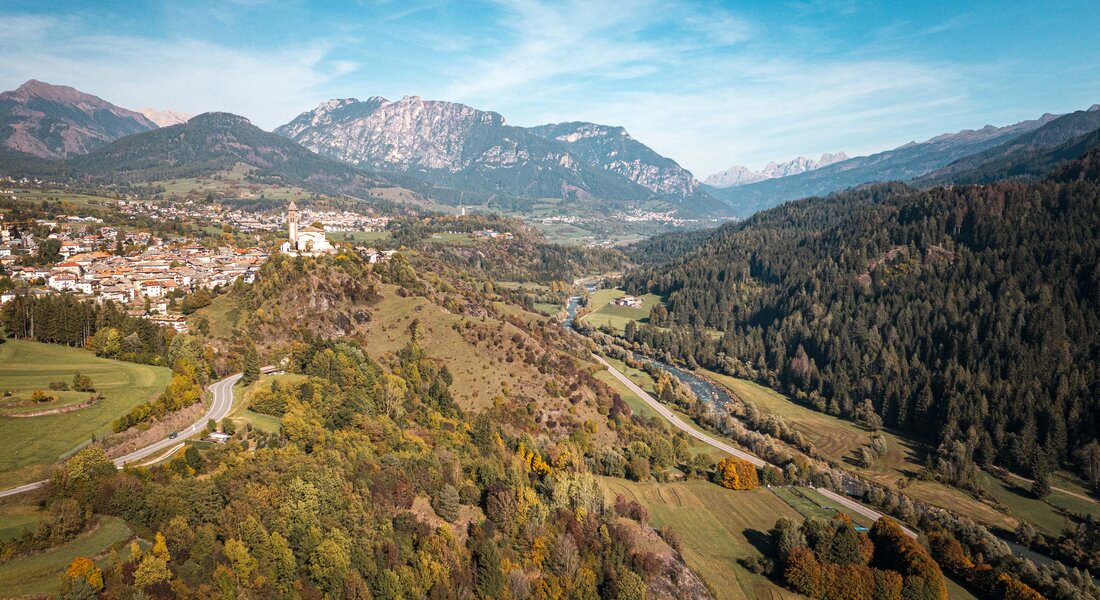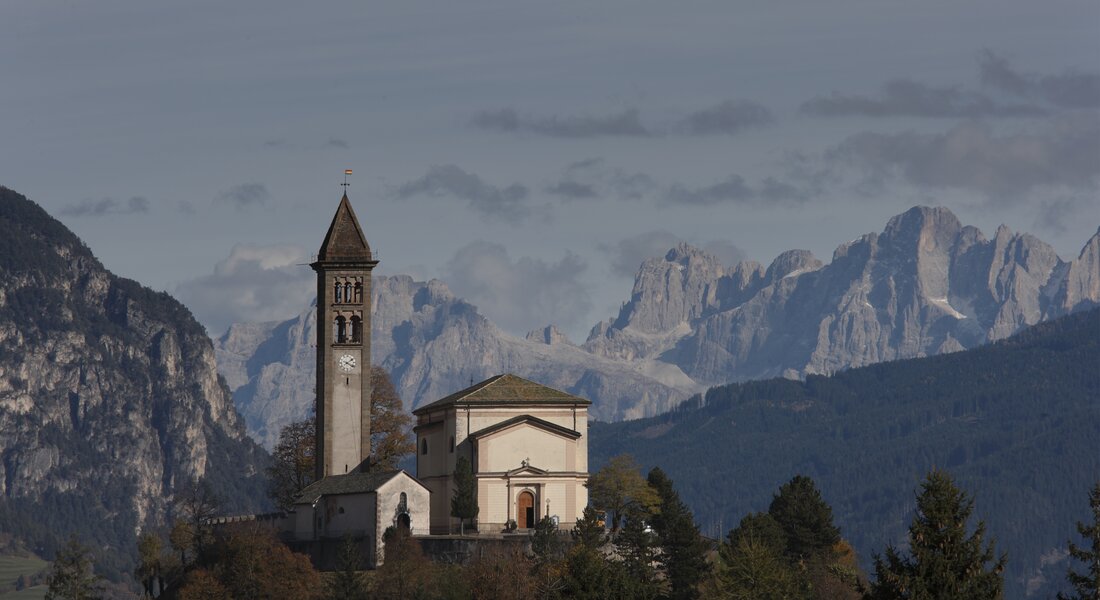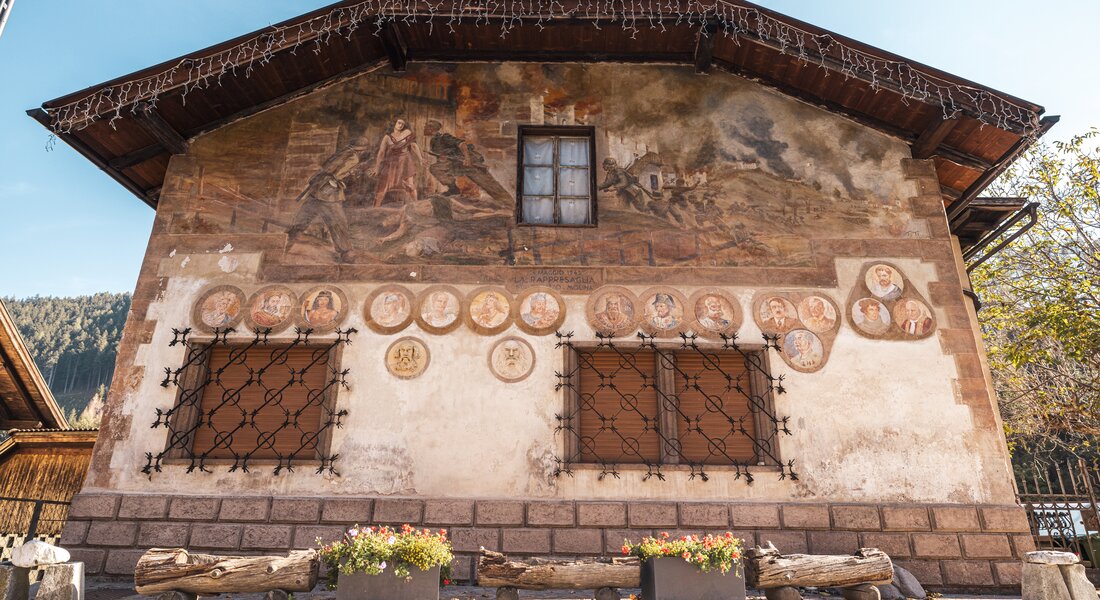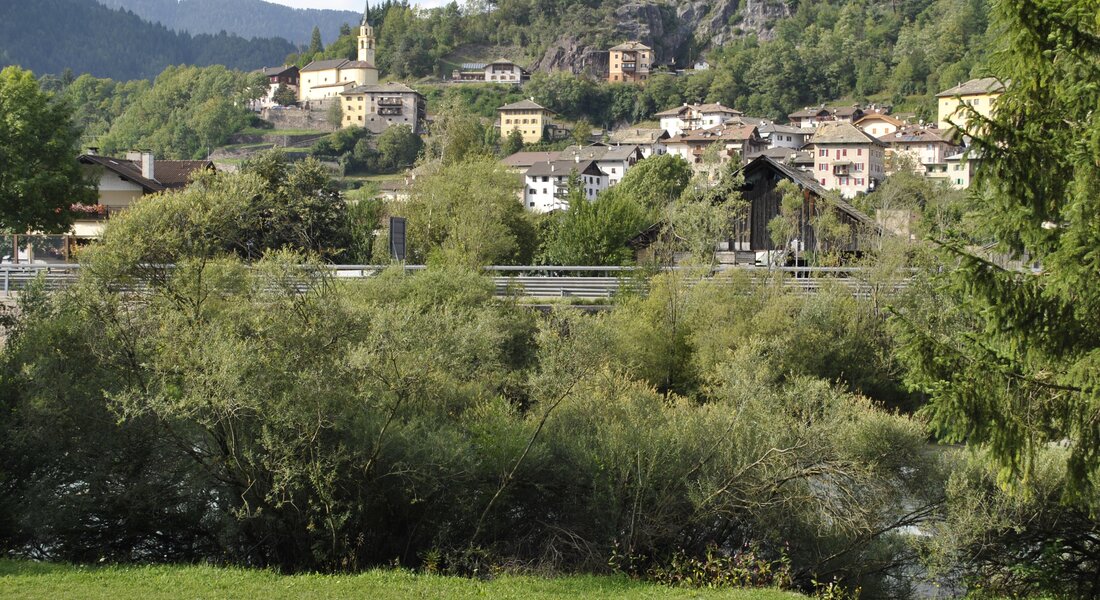 MOLINA DI FIEMME
Molina di Fiemme lies on the shores of the water stream Avisio, at the entrance of Val Cadino.
Besides Predaia and Stramentizzo, Molina is one of the villages that are part of the municipality of Castello-Molina di Fiemme. The two main hamlets are 2km far from the other.
The building style of the village mirror the liking of the valley. Another peculiarity are the roofs, mostly covered with ceramics scaly boards, produced in the kilns near there. The parish church was built in 1852 on the highest area of the village and was dedicated to S. Antonio from Padova.
Molina offers all guests many activities in nature – in winter, all cross-country skiing lovers can ski along the track of Marcialonga and in summer you can try all hundreds of routes and walks passing through meadows, forests and marvellous corners of the valley.
Molina represents the starting point of the Cycle Route of the Dolomites. Another adventure is the acrobatic park and the tarzaning, two big attractions for young people and families.
Walking or driving up towards Val Cadino, among the peaks of Lagorai, you get to the famous Passo Manghen (2.047 mt.), the driving connection between Avisio valleys and Valsugana.