Nel cuore della Val di Fiemme, Tesero è una vera e propria culla di tradizioni. Durante le festività natalizie, dai vicoli, dai cortili, dalle finestre, dalle stalle e dalle cantine si affacciano cento presepi artigianali. L'evento "Tesero e i suoi Presepi" attira migliaia di visitatori. Mentre ogni estate i cortili del paese ospitano la manifestazione "Le corte de Tiezer", con spettacolari rievocazioni di antichi mestieri, tradizioni gastronomiche e musicali.
Il centro storico è costellato di chiese, capitelli, meridiane, affreschi e i forni "dal pan". Da visitare Casa Jellici, un edificio storico adibito a museo e sede di mostre, esposizioni e concerti. Tra gli elementi d'interesse artistico, la parrocchiale di S. Eliseo con curioso campanile, la cappella di S. Rocco del XVI secolo, la chiesa gotica dei Santi Leonardo e Gottardo e il Palazzo del Municipio barocco. Il paese è rinomato per l'artigianato artistico, i mobilifici e le creazioni di strumenti musicali, tra cui organi e tavole armoniche per violini e pianoforti.
Tesero is a cradle of traditions in the heart of Val di Fiemme. At Christmas time, one hundred of handcrafted cribs make their appearance from alleys, courtyards, windows, stables and cellars to live up the precious period of "Tesero and its cribs", which appeals thousands of visitors every year. In the summertime, the inhabitants of Tesero give life to the traditional event called "Le corte de Tiezer" in the courtyards, with fantastic re-enactments of ancient crafts, culinary traditions and music.
The oldest part of the village is dotted with churches, capitals, sundials, frescoes and bread ovens. Do not forget to visit Casa Jellici, a historic building now turned into a museum and special venue for exhibitions, shows and concerts. Some of the art elements of interest are the parish church of S. Eliseo and its bizarre bell tower, the chapel of S. Rocco built in the sixteenth century, the Gothic church dedicated to the saints Leonardo and Gottardo and the baroque building hosting the Town Hall. The inhabitants of this village are known for being fond of arts and crafts, furniture and creation of musical instruments like organs and soundboards for violins and pianos.
Lago di Tesero
Tesero is the perfect destination for sports lovers, too. In the hamlet of Lago there is the Cross-Country Stadium, which hosted three editions of the Nordic World Ski Championships (1991, 2003, 2013). Furthermore, the hamlet of Pampeago is the gateway to the ski-area Ski Center Làtemar, offering 45 km of slopes. In the summertime, there is an embarrassing wealth of choices like horse riding, cycle lanes, rock climbing, Nordic walking trails, tennis courts, minigolf courses and, indeed, hiking and trekking in trails of Latemar, where the highest outdoor art gallery of the world was born - RespirArt Pampeago.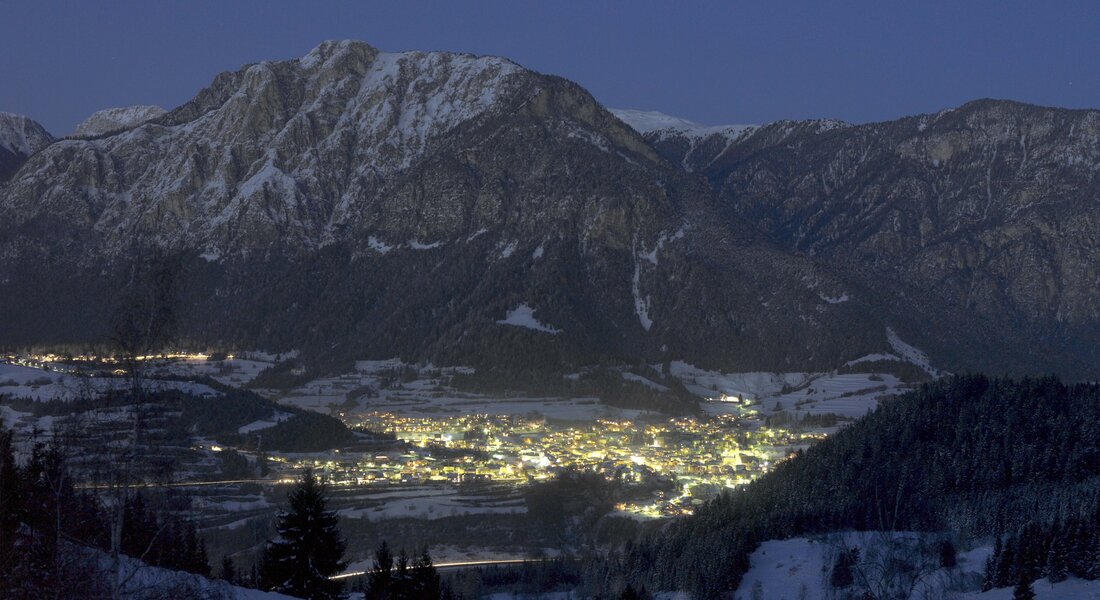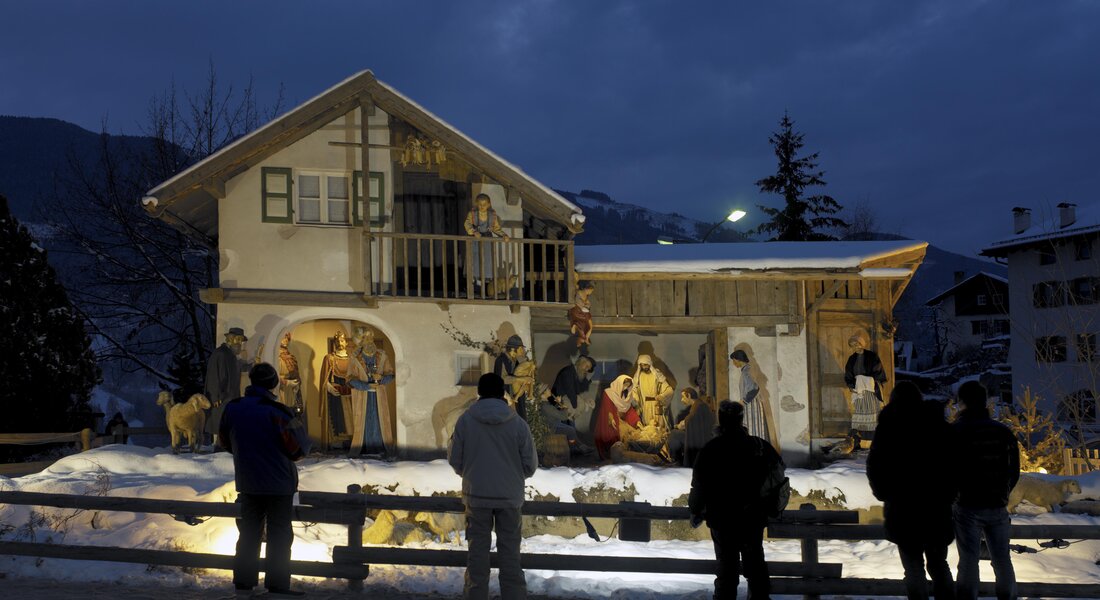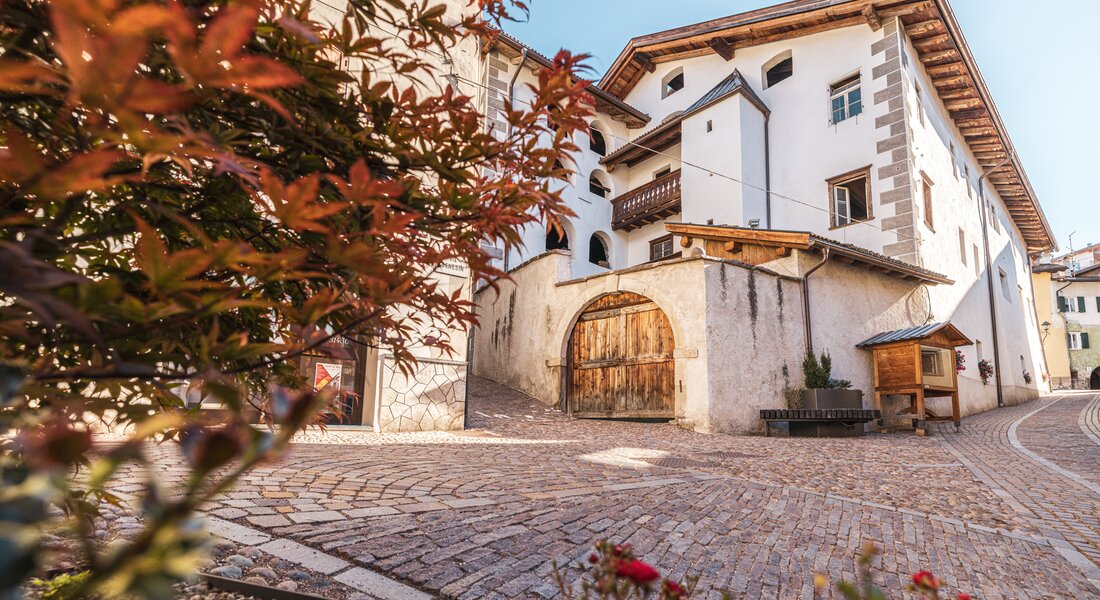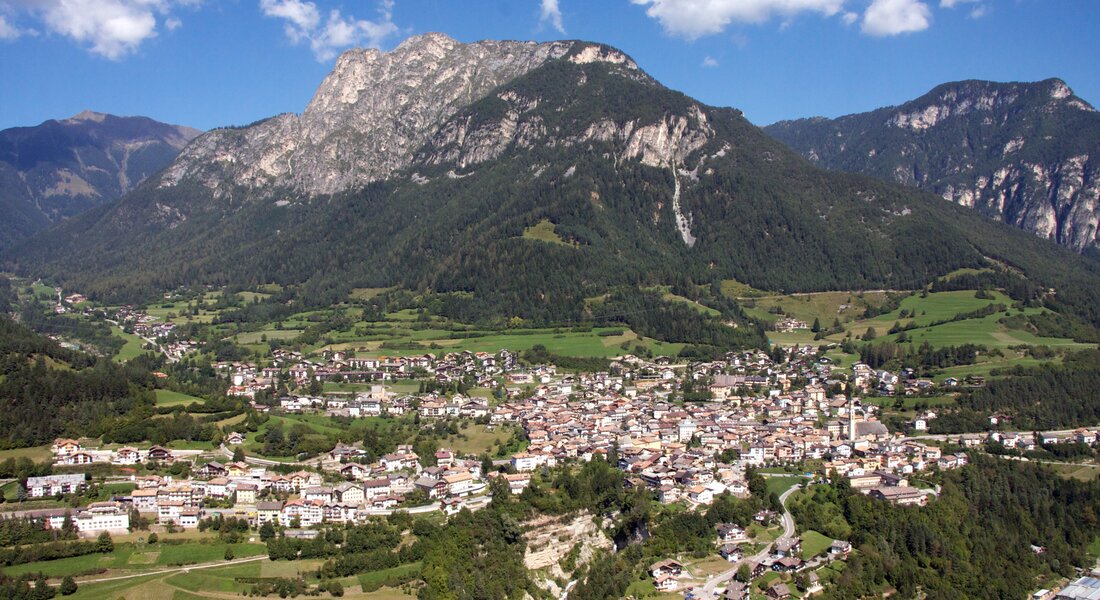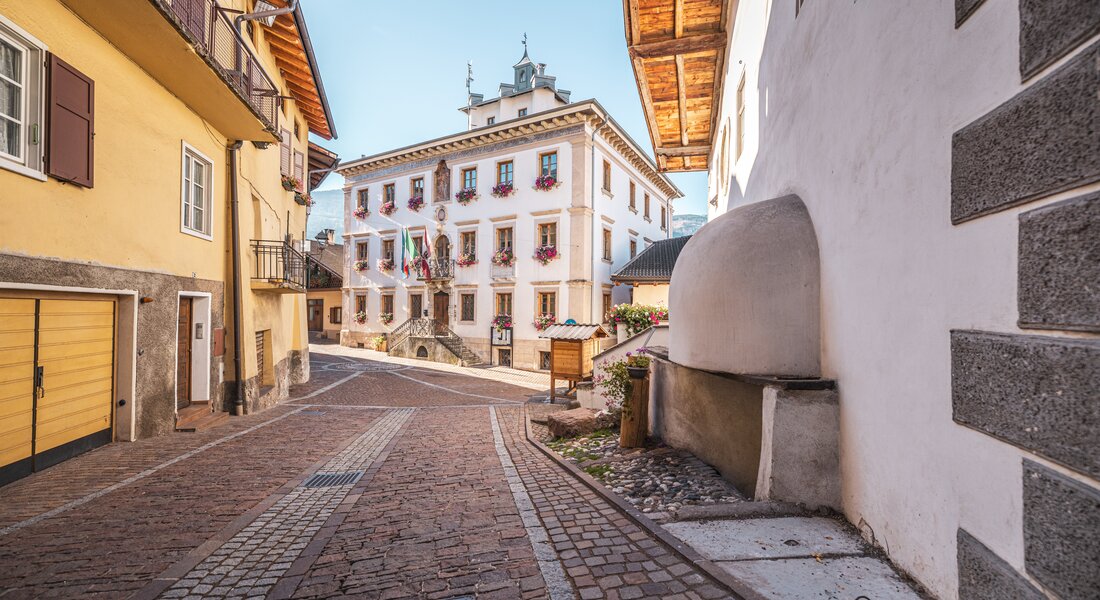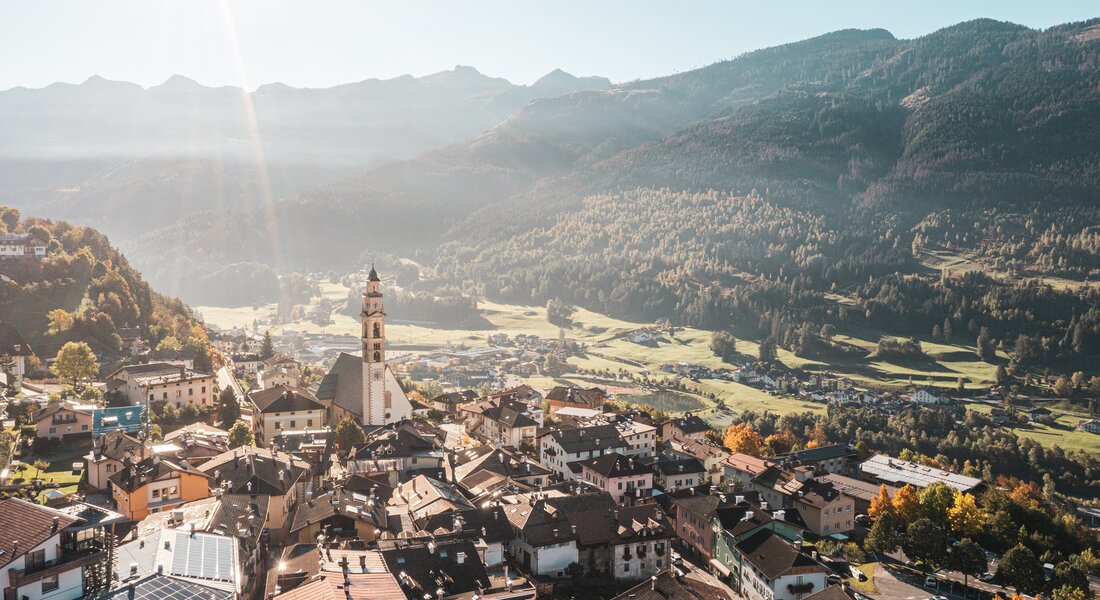 Stava di Tesero
This green and sunny little village, with hotels specialized in welcoming families and in trekking, lets you live completely immersed in nature, halfway to Tesero, Passo Lavazé (the best place for cross country skiers) and Alpe di Pampeago (access to Ski Center Latemar).
Each summer Stava hosts the skyrunning competition Stava Skyrace and, in a well-equipped venue, there is one of the most important indoor climbing walls of Trentino.
Stava also expresses the strict relationship between man and nature. It's a meditation place, as it preserves the memory of 1985's disaster, due to human carelessness, happened on 19th July. A bronze monument, shaped by the artist Toni Gross from Val di Fassa, recalls this deep thought a hand able to give and destroy life. This masterpiece, set in front of the little church of Palanca dedicated to Madonna Addolorata, was given to the inhabitants of Tesero by the people who experienced the Vajont disaster.
To discover the commemoration sites, visit the Documentation Centre of Stava and the walk along the trail "The mountain of discoveries".
Pampeago
Alpe di Pampeago has already represented the finishing stage of five editions of Giro d'Italia. Ideal destination for bikers, it is the only dolomitic pass to be paved and closed to traffic.
Take the chairlifts to reach the peaks of Latemar, that Unesco declared "World Heritage Site". In Pampeago, another place is worth a visit: it's RespirArt, the highest art park of the world, where they organize outdoor concerts at the Theatre of Latemar and land-art excursions. Other walks lead you to the themed park Latemarium in Obereggen or to Malga Pampeago, famous for its lessons to learn how to milk a cow and to prepare butter. The Alpe boasts a favourable position that lets people ski until late April.
From Pampeago, you can reach the ski-area Ski Center Latemar where you can have a great time down the 45 km of slopes and a snowboard park.
To get at Pampeago from the village of Tesero, take the skibus – or drive your car – for about 15 minutes. You can park near the departure chairlift stations Latemar or Agnello, in a quiet and peaceful hollow surrounded by conifers, two hotels, a few houses, three ski rentals, a sportswear shop, three coffee bars and a ski school.